Staging geolocalized augmented snorkeling trails
The AKWATYX web platform has been developed in order to geo-localize the different points of interests that the console users might encounter while doing their interactive snorkeling trails. The related information will "pop-up" in Augmented Reality on the console's screen as soon as the user will enter into a specific area. He will have some synthetic information about the POI and will be advised to observe the nearby environment in order to find the spot or the fish. Once encountered, he could try to take a picture and share it on the internet if the console is connected.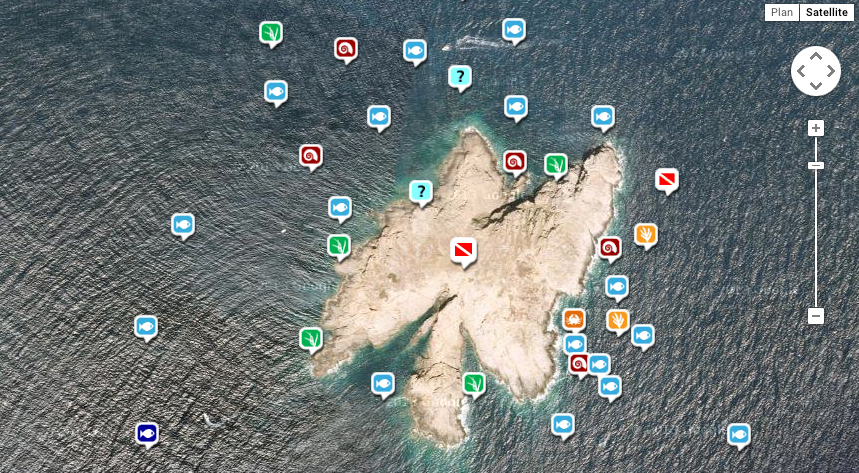 ---
 Post geolocalized underwater pictures
The photos taken with the AKWATYX console by the user will be tagged with the GPS coordinates and shared online to the dedicated photo gallery.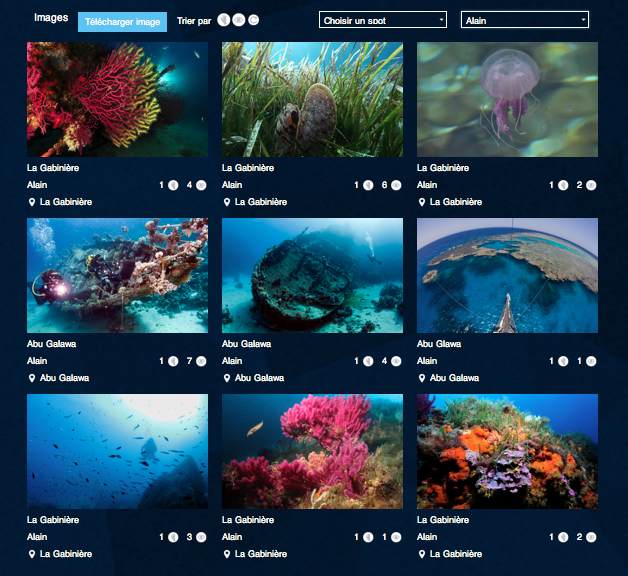 ---
Create a community of underwater explorers
The platform is conceived as a social network in order to federate the users' community around participative observations..